4i is a Leadership Development Company.
What we stand for
Our Vision
To create a better world by igniting people's potential to lead as their best selves through values, intention, inspirational change and action, providing positive progress in themselves, their work and their world.
Our Mission
To partner with organisations who strive to improve the world as they aspire to become the best in their field. Our contribution is to develop exemplary leaders, create productive cultures and nurture high performing teams who drive these extraordinary organisations forward.
Our team, work alongside our customers by respectfully listening to their pain and ambitions. In response, we ignite their true potential and inspire them to act to achieve their goals and progress towards their dreams.
We first evaluate using world class evidence-based tools and observation, to optimally align the services and expertise of our diverse range of leadership experts. They then deliver our unique, proven, values-centred methodologies, specifically tailored to achieve the desired outcomes of every customer interaction.
Our Values
Integrity
Being honest with ourselves and our clients.
Collaboration
Working together to create value for our clients.
Care
Genuine care for the success of our clients.
Courage
Challenging our clients to discover their full potential.
Commitment
Doing the work necessary to help our clients achieve their goals.
Founders Philosophy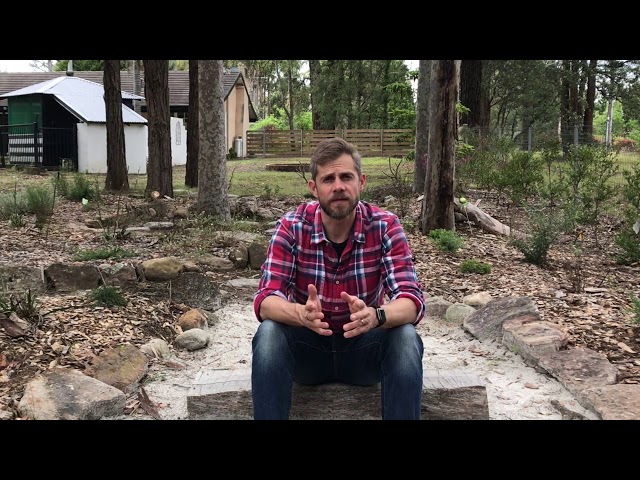 Founders
Tim Collings
Founder CEO
Tim has been helping leaders and organisations enhance their capability and fulfil their potential since 2003.
Over this time, Tim has delivered specific talent projects and programs, leadership coaching and organisational design guidance to businesses across a dozen sectors in Asia Pacific & Europe.
Tim takes a highly engaged approach to his delivery and advice, deploying his full range of strengths and experiences to every engagement and relationship.
Founding 4iGroup along with Penny Litras in 2016 has been the culmination of Tim's imperative to help people and the businesses they lead to achieve their optimal outcomes and strategic visions.
Tim's role at 4i combines delivery of talent solutions and leadership coaching programs with client relationship management, as well as strategic leadership and hands-on development of the broader 4iGroup.
Tim has a BAHons in Management & HR from Lancaster University, one of the UK's top Management Schools, and is an IECL Certified Leadership Coach.
Penny Litras
Penny co-founded 4i with Tim in 2016, and in 2019 moved onto the advisory board. Penny Litras has been helping organisations to grow their talent and HR solutions since 2004. Penny has trained teams in talent management as well as consulting arenas and provides a positive outcome with achievable targets. Over her career, Penny has been based in Australia, China and Hong Kong delivering programs in Asia Pacific, Europe, Africa and the Americas.
Tom Alan-Livernois
CoFounder CEO USA
As a behavioral scientist in industrial-organizational (I-O), environmental and differential psychology, Dr. Alan-Livernois is dedicated to understanding organizational behavior and promoting 'knowledge seeking'. He is driven by the need to understand how, when, and why people are motivated to act and what physical, cognitive or behavioral factor impinges motivations.
If there is one motivating factor he'd like to impart on leaders and today's workforce, it's that "knowledge seeking" is a necessity it is no longer a choice; in this way the individual exhibits control of his/her future, finding security and opportunity that aligns with his/her values/preferences/interests as businesses evolve through adaptive processes.
Motto: Prepare for the future, start where you are, be tenacious, achieve your dream.
With Bachelor's in communication, Master's in Internet Marketing, and Master's and Doctorate in Organizational Leadership along with 20+ years of organizational leadership experience Dr. Alan-Livernois is practicing the 'knowledge seeker' philosophy. Besides the academic degree's he also is certified as a Project Manager through PMI, certified in change management by PROSCI, Google AdWords certified, and certified by MIT Sloan Business School for AI: Implication in Business Strategy.
Dr. Alan-Livernois has been a leader in the United States in multiple industries for large U.S. organizations including: retail (Vons/Safeway, PetSmart, PetSmart.com), automotive (Lexus/BMW/Dentsu- Acura/Rubin Postaer-Honda), consumer packaged goods (CPG) (Mars, Inc.) and entertainment (Fox Sports 1, Fox Sports 2 and Fox Sports Speed / Media Storm – Cooking Channel, NFL Network) and client services (Publicis-USA, Dentsu, Rubin Postaer, and My Expert Guidance). Today he is dedicated to sharing knowledge as a consultant to business leaders to develop the best path forward.
Dr. Alan-Livernois's unique selling proposition is the combination of practical executive level marketing, sales, promotion, IT integration, digital distribution and operations leadership with the expert Organizational Leadership credentials.

Core Team
Melina Lipkiewicz
Emotional Intellegence Expert & Leadership Coach
A passionate high performing leader, coach and facilitator, Melina assists leaders and organisations harness the power of change to achieve success in business, work and life. Her style could be described as a combination of Strengths based, Solutions focused, Cognitive Behavioural and Transformational.
A dynamic EQ certified and accredited coach, Melina has worked with hundreds of leaders, teams and professionals partnering with them to unlock their potential and realise their vision of success. Throughout her career, Melina has worked with clients from diverse professional backgrounds across many industry sectors including Engineering, Utilities, Financial Services, Accounting, IT, Sales, Healthcare, Manufacturing and Education. With an optimistic approach, she has led teams to unprecedented growth, created start up divisions that achieved 100% growth YOY and an initiator of start ups. Melina brings to the conversation a high-performance mindset and extensive experience in leadership, operations, career counseling and start-ups. Inspired by the belief that there is greatness within, think of Melina as a guide who will motivate and challenge your leaders to;

Create a space for self reflection
Explore strategies with thought provoking discussion
Be creative with decision making
Pursue strategies that enhance work place performance
Commit to SMART goals
Melina is an IECL certified coach, Six Seconds assessor, Heartmath coach, CIQ practitioner and Genos certified in all leadership assessment tools and the Leaders Ignite Program, and ICF member. Other qualifications include professional qualifications in Human Resources and Bachelor of Business, Marketing major and 20years in leadership roles.
Sue Glendenning
Behavioural Expert & Leadership Coach
Suzanne Glendenning is a qualified Master Results Coach, Certified Master NLP Practitioner, Certified in Advanced Neurological Repatterning ™ and Hypnosis, and qualified Performance Consultant. She has studied leading technologies in human behaviour to achieve accelerated transformation. All of this simply means she can assist you to identify issues to make sustained behaviour change. Suzanne can work with clients to strategically vision their future, replace limiting beliefs and unwanted behaviours and habits, to lead extraordinary lives.
Suzanne has worked extensively in the corporate arena in senior management roles. Her extensive experience includes establishing and managing new business units, developing new departments working in collaborative processes.
She appreciates the challenges to individuals with implementing new systems, developing marketing strategies and securing teams and departments as successful units.
Experience with project management in several industries, resulted in Suzanne having an excellent understanding of business management and strategy planning. Being highly organized and results focused, she promotes strategies to achieve set goals.
Suzanne has an in depth understanding of the pressures of managing a balanced business and personal life to achieve desired results and goals whilst maintaining personal wellness and wellbeing. Her experience as a successful senior manager, mentor and business advisor in fast moving competitive industries has provided her with the opportunity to develop a range of strategies and techniques to manage stress and find balance in her life.
One of Suzanne's strengths is her ability to relate to people of all ages and at all levels in business. This has assisted Suzanne to build support teams, simultaneously maintaining awareness of individual needs and boundaries.
Jess Weiss
Strengths Coach & Leadership Expert
Jess is a passionate coach and facilitator who thrives when she gets to help people and businesses meet their highest potential. She is extremely goal driven and prides herself on her ability to connect, work with, and develop individuals, teams and businesses.
Jess is an experienced Trainer and Training Manager who has previously managed a team of 8 Trainers across multiple sites, which gave her invaluable experience that she brings into her coaching sessions and workshops. In 2015 she received the company Manager of the Year award.
Jess is accredited in DiSC and Strengths Finder and has extensive knowledge and experience in all areas of coaching and management. As Managing Consultant of Human Tribe, her work sees her connecting with, and positively impacting a multitude of different businesses ranging from single entrepreneurs to global organisations. No matter the size, she is outcome focused and always looking for what role she can play in the success of individuals and businesses.
Jess has a unique ability to empower individuals and teams to achieve their highest potential; whether that be their leadership, management, self-awareness or personal excellence. For her clients, Jess designs and implements leadership and management training, strategic workshops, assists with articulating purpose and facilitates group and 1-1 coaching sessions to achieve tremendous measurable results. Some of her proudest achievements include increasing employee engagement by 54%, reducing staff turnover by 60% and increasing profit by 122%.
Ali Hani
Head of Client Partnerships
Ali is a highly driven and active consultant with extensive sales, marketing and business development experience in information and communications technologies (ICT), innovative learning and development (L&D) and strategic business consulting.  He is passionate about helping leaders and organizations transform in ways that are sustainable and allow for continuous growth and development.
Ali's area of special interest is technology in learning and development. Ali worked in the ICT sector for over 10 years before moving to management consulting and has designed and delivered dozens of successful projects. His expertise lies in working with stakeholders to understand their needs and design innovative solutions to deliver tangible and future proof outcomes.
Ali holds two Masters Degrees, an MBA from the University of Witwatersrand and a Masters in Computer Science from Iqra University. He also has a Certificate IV in Workplace Training and Assessment. Ali is very passionate about helping young minds prepare for the VUCA world and has lectured, mentored and volunteered in a number of universities and institutes around the world.
Having worked in 23 countries, Ali is very familiar with different cultures, norms and business etiquettes. He has assisted a number of organizations with the implementation of practices to become more locally integrated.  Ali also helps fresh migrants in Australia to understand Australian culture and norms under TAFE's AMEP program.
Ali's role at 4i involves developing sustainable relationships with our clients, understanding our customers needs to ensure current and future leadership success and partnering with them to optimise the engagement of 4i's range of leadership development services.
Kate Davidson
Chief Cadence Officer
As our Chief Cadence Officer, Kate keeps all forms, functions and facilities of 4iGroup moving forward at the right pace, with the right focus and the right resource allocation.
How did Kate 'land at' 4i? Tim and Kate were neighbours over a decade ago. Serendipity and a belief in the strength of networks brought them together again a few years ago. They rapidly discovered they shared similar work and life philosophies. Having been a CEO of several small entities, Kate understands the challenges of creating product pipelines whilst also managing project timelines.
Kate's experience spans 4 decades working globally and across multiple industries, using her diverse skills across a broad range of roles. Colleagues have described Kate as a 'specialist generalist' with financial accounting, strategic planning, advocacy, membership development, critical thinking and report writing as well as day to day business management critical in her previous jobs.
Kate's role at 4i ensures the development and control of processes for the team, as well as overseeing content and managing the client database.
Associates
Barbara Meister
Transformation Consultant & Principal Coach
For over 15 years' Barbara has been working in the capacity as senior executive and change agent delivering strategies and highly complex Business and IT Transformations for 'Start-up' Business up to ASX-listed corporations across diverse industries nationally and internationally such as Retail (B2B, B2C, FMCG), Construction, IT, Telecommunication, Automotive, Government, Health and Entertainment.
Barbara's expertise has been focused on developing and implementing innovative strategies, managing commercial, technical and operational (sales, marketing) transformations across teams and with individual leaders, driving individual growth and profitable, sustainable business changes supported by effective insights/analytics, risk management, professional communication and change management across internal and external key stakeholders.
Barbara holds an MBA, Masters of Commerce, and Masters of Architecture from top Universities in Switzerland and Australia, and is a certified IECL Leadership Coach, PRINCE2 Foundation & Practitioner, and Company Director.
Additionally Barbara is a Skydiving World record holder and certified Skydiving Coach working with people of different backgrounds and ages to overcome their limitations and achieve their dreams of flying.
Sean Grey
Learning Design Expert & Leadership Coach
Sean helps organisations improve team capability and achieve measurable performance results.
Providing Learning & Development solutions incorporating two decades of corporate experience across Sales Management, Team Leadership, and Customer Service roles in ASX listed organisations.
Sean motivates people to achieve their goals by helping them to leverage existing capabilities. As a Learning & Development professional, Sean has Trained and Coached thousands of people across multiple industries and countries. Sean's positive focus on efficiency and effectiveness enables him to design and deliver Talent Development Programs which provide authentic behavioural change and evidence based returns on investment.
Sean has a Business Degree specialising in HRM, and also a Cert IV Training and Assessment. Sean is a certified IECL Leadership Coach and an accredited facilitator in MBTI, DiSC and TMP behavioural profiling and assessment tools, and MSCeit Emotional Intelligence Testing.
Morgan Jones
Executive Coach
Morgan has delivered many transformations and culture improvements, delivering $1.9b in hard savings to organisations in engineering, utilities, mining, supply chain & logistics, retail and healthcare across 4 continents. These organisations have received 24 international business, customer and culture change awards by building internal capabilities in people, systems and processes and coaching leaders to create an environment to learn and develop a growth mindset.
Morgan has had senior leadership roles, including full business unit P&L and functional roles, based across New Zealand, Australia, Singapore, Italy, UK and Hong Kong delivering transformation programs in Asia Pacific, Europe, Africa and Americas countries. He has multiple degrees in Engineering, Technology and Strategy, including a Doctorate in using technology and innovation to gain competitive advantage.
An international award winning author and ICF PCC Certified Executive Coach, Morgan has a strong belief in unleashing people's potential by simplifying challenges and focusing on the critical few.
Matthew Hodder
Talent & Capability Expert
Matthew and Tim have known each other since 2007 when they were peers at Michael Page. Since 2019 Matthew has partnered with 4i as an Associate, adding his capability and experience to the 4i Talent Practice whilst continuing to develop his own practice as the Director of Syncarpia Recruitment & Executive Search. Matthew established Syncarpia in 2014, after a more than a decade of experience in the Australian executive recruitment market.
He partners with senior executives and boards to identify finance professionals of the highest calibre, and works closely with CFOs for direct report level appointments in their teams.
Matthew has a comprehensive understanding of his client's needs, and is able to synchronise the best talent in the market with an organisation's life cycle. He has the networks, gravitas and expertise to successfully advise clients and candidates on the best strategic outcome.
Matthew is based in Sydney and works with companies Australia-wide. His clients include ASX listed corporations, diversified conglomerates, private equity businesses, and multinationals with a significant operational presence in Australia.
Simon Tobin
Executive Search Advisor
Simon Tobin has recruited executives in finance, accounting, commercial management, strategy, risk, and audit in Sydney since 1997. He was previously a Director at Page Group (where he worked with Tim Collings) and Managing Director at Ambition (ASX:AMB). Simon works independently and partners with 4iLeadership when his expertise is called upon.
Simon established Tobin McClintock in 2013. Simon believes that successful executive search and recruitment is delivered based on relationships, knowledge and empathy. Further, making the right career choices, and hiring the right team, makes life better.
Underpinning his approach is the belief that search and recruitment is not just a transaction; it involves important and life-changing decisions and helping people in a job search or a hiring process and towards a better life is important, meaningful and rewarding.
Ray Borg
Leadership Coach & Organisational Consultant
Some say that Ray entered business early on when he failed the fitness test to be a Fireman!
His progress to where he is today has been colourful, from Bartender to Accountant (don't hold that against him) to senior management. No stone has been unturned.
His background covers a wide range of roles from the very hands on to senior management in businesses both very small to the very large.
Ray's also had some pretty fancy titles over the years: Sales Manager, Business Unit Manager, General Manager, Finance Manager, Regional Director and more recently Mergers and Acquisitions Manager…. But at the heart of things Ray is good with business and people and excels as a trainer and coach. With over 30 years' experience he is no spring chicken, but still brings the energy to embrace change and reinvigorate workplaces with new ideas, strategies and skills.
Engaging with all levels of people is his strength, allowing him to tailor communication to the audience. Whether interacting with senior management, sales professionals or operational leaders, he can appeal to their individual and specific group challenges and aspirations.
Ray's style is open and communicative – dictating material to a keen audience is not his style. If you are in a training session with Ray, expect to be involved, challenged and to take away tangible outcomes. If it is consulting time you have with Ray expect the norm to be questioned and dared – he'll throw down the gauntlet if you say ' that's how we always do it'.
Ray's coaching contribution is primarily to leaders early in their careers and middle management and leaders facing challenges such as Staff and Client Retention, and or Gross Margin erosion.
Ray's value as a consultant comes when engaged to advise on Business Improvement, Sales Management, M&A transitions, Organisational Change and Transformation.
Becci Clarke
Facilitation Expert and PCS Master Practitioner
Becci is a highly motivated and energetic facilitator, consultant and coach with particular skills and experience in people, culture and leadership; organisational and team development; and strategy and planning. She has a passion for understanding how people react and interact, focusing on communicating effectively to build rapport and achieve positive outcomes.
Becci's area of special interest is independent facilitation. She has designed, delivered and reported on hundreds of engagements across a huge range of clients and topics. She also takes a facilitative approach to her consulting roles, enabling clients to be part of defining and owning their solutions. Becci is a Master Practitioner of the PCS (Performance Climate System) Team Performance measurement, and partners with 4i as sole providers of this platform in Australia.
Becci's career is built upon a strong academic background in languages and cultural studies, having attained a University of Oxford (UK) Honours Degree in Arabic and Persian and a Masters Degree in International Relations. She has also served 10 years as a Military Intelligence specialist in the UK Army.
Becci is a founding Director at Steps Co where she helps people who want to improve how they experience and interact with the world around them. In a business environment this may be represented as a shift from functioning to optimised, achieved through agility and collaboration. In a personal sense it is about physical and mental wellbeing and the quality of life we can develop for ourselves. The two are not mutually exclusive!
Advisory Board
Ben Bowen
Ben leads as Founder of an indigenous advisory firm, and has been sought out to advise on topics of Digital learning, custodianship and e-commerce by the likes of Lendlease, Microsoft, the Australian Department of Education and the United Nations.
Will Rogers
Will Rogers has led businesses in both corporate and entrepreneurial environments, founding disruptive retail brand Kent & Lime, and currently with The Iconic. Will drives outcomes with diverse teams combining intuitive technology with high value, human led customer engagement.
Suzi Overell
Suzi Overell -spent her formative years with global consulting firm Booz&Co before joining the strategy team of Stockland, then moving into freelance advisory and well-being engagements. Suzi currently works with the University of Queensland.
Yvette Mihelic
Yvette Mihelic is a customer experience senior executive leading large and complex businesses across diverse industries. Yvette is adept at developing and deepening customer and stakeholder relationships and initiating brand and marketing strategies all while creating an inclusive culture for teams of all sizes, diversity and experience.